We are currently translating the website, please come back later.
Winners Project
The Winners Project is an educational program with 3 levels of progression. It has been developed by the IRCAD's gynecology team led by Professor Wattiez, in collaboration with The European Academy of Gynaecological Surgery, IRCAD, and WebSurg.

This is a program dedicated to gynecologists only. It will hopefully be developed for other specialties in the future.
How it works
The objective of the Winners Project is to offer a complete training to gynecologists, with an educational program made up of 3 levels. Each level is made of 2 mandatory parts which will allow you to receive your certifications and move to the next level:
-
Theoretical self-assessment
: Register for WebSurg, watch every video related to your certification level and answer dedicated quizzes. Repeat this step for each level, before the practical training.
-
Practical self-assessment
: Once you have passed the theoretical certification on
WebSurg, go for the practical component. This will take place during National and
International Congresses, at the Academy in Leuven (Belgium) or travel to one of the Training & Testing Centers (full list here:
http://www.europeanacademy.org/training/training-and-testing-centres/
).
It is only once you have passed both the theoretical and practical self-assessments that you will be able to move on to the next level and obtain your certification.
Click here to download the detailed certification program.
Knowledge
The tutorials are available on WebSurg.
Content classification will allow users to clearly see which level they have reached.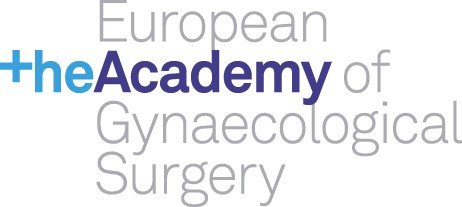 * BACHELOR IN ENDOSCOPY
The Bachelor Level provides basic knowledge in laparoscopy. This level is highly connected to the Academy and validates psychomotor skills and pelvic exercises. The Academy provides the trainee with a certificate. To move up to the next WINNERS level

Theoretical
TESTT: 50 questions about this level's topics

Practical
LASTT: psychomotricity test with 3 exercices to test camera navigation, eye-hand coordination
SUTT: suturing test
HYSTT: uses the specific uterine environment and approach as a model for the exercises.

** MINIMALLY INVASIVE GYNAECOLOGIC SURGEON
The Gynecological Endoscopist Level certifies that the trainee has the knowledge and the ability to perform standard surgery in gynecology.

Theoretical
50 multiple-choice questions.
Minimum requirement for approval: ≥90 % of correct answers

Practical
LASTT: psychomotricity test with 3 exercices to test camera navigation, eye-hand coordination measuring the individual skills to deal with typical laparoscopic psychomotor skills.
SUTT: suturing test on the ability of fine and complex motor skills by performing correct stitches and intracorporeal knots.
HYSTT: uses the specific uterine environment and approach as a model for the exercises.
*** LAPAROSCOPIC PELVIC SURGEON
The Gynaecological Laparoscopic Pelvic Surgeon Level is a new and unique level with various content in gynecology but also urology, colorectal surgery and vascular surgery.
This level provides the gynaecologist with specific knowledge to treat pelvic conditions such as endometriosis and allows him/her to actively take part in the management of urologic, vascular or bowel complications.

Theoretical
50 multiple-choice questions
Minimum requirements for approval: ≥90 % correct answers

Practical
Available soon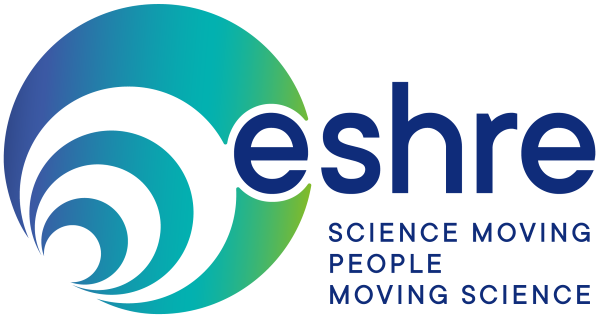 * Reproductive Endoscopic Surgery
Winners Project and ESHRE have introduced a new certification for Reproductive Endoscopic surgeons, the first international certification in the field of Reproductive Surgery.
ECRES is a new certification programme in reproductive endoscopy. This unique programme
provides an opportunity for gynecologists with a special interest in reproductive surgery to validate their hysteroscopic and laparoscopic skills and experience, to establish their status as reproductive surgeons, and to join an élite group of specialists.
Background
Evidence-based data show that reproductive surgery performed by well trained and experienced specialists can help fertility preservation and significantly improve the outcome of ART treatments. Moreover, skilful surgery can reduce patient pain and the risk of complications, and thereby improve quality of life.
Aims
The objectives of the certification programme are:
• To improve knowledge and skills in reproductive endoscopic surgery, so encouraging physicians to enhance their proficiency along a clear educational path
• To increase patient safety and reduce unnecessary cost through the provision of a quality surgical diploma based on the objective evaluation of skills and knowledge
• To develop an educational curriculum for endoscopic reproductive surgery on a long term basis. This will help training centres to structure their courses according to a target audience and level
For information regarding Certification sessions, contact Mrs Catherine PLAS:
Catherine@eshre.eu
Certification program
Click
here
to download the detailed certification program.