We are currently translating the website, please come back later.
Laparoscopic appendectomy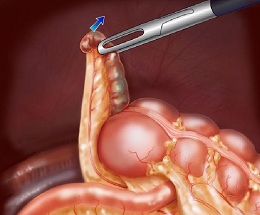 Abstract
In 1889, McBurney published his first results on appendectomy, while de Kok published a "new technique for resecting the non-inflamed not-adhesive appendix through a mini-laparotomy with the aid of the laparoscope" in 1977. Currently, appendectomy is the most frequent surgical procedure performed by general surgeons. This dynamic chapter presentation includes embryological and anatomical notions along with indications and contra-indications for the laparoscopic approach, even in particular cases such as pregnancy. All aspects of laparoscopic appendectomy are presented.
Tags