KARL STORZ SE & Co. KG, Tuttlingen, Germany
KARL STORZ SE & Co. KG is one of the world's leading suppliers of endoscopes, endoscopic instruments and devices for more than 20 disciplines in human medicine. The company designs, engineers, manufactures and markets all its products with an emphasis on visionary design, precision craftsmanship and clinical effectiveness. The family-owned company was founded in 1945 by Dr. med. h. c. KARL STORZ in Tuttlingen, Germany. As of 2018, KARL STORZ has about 2,800 employees in its headquarters in Germany and engages 7,500 employees around the world.

One of the most important company maxims is to maintain and to extend the quality and innovation leadership in everyday performance. The most recent innovations of KARL STORZ have been made in the field of digital documentation systems and the creation of comprehensive operation room (OR) solutions. These OR concepts comprise the integration of disparate technical equipment with regard to medical requirement and ergonomic considerations.

In offering products to support best surgical outcomes the company strictly adheres to the needs of surgeons and therefore maintains direct and intensive communication with leading physicians, clinics and scientific groups to exchange ideas for improving medical technique. In this respect, KARL STORZ also supports training centres around the world.
Partnership with IRCAD
Training is a prerequisite for every surgeon to use the progress achieved in endoscopy for the well-being of patients. For more than 20 years now, IRCAD has been actively taking part in the evolution and development of minimally invasive surgical techniques.

Since 2004, KARL STORZ appreciates the intensive cooperation we have with IRCAD Strasbourg. At IRCAD the medical curriculum remains in the hands of the medical partners and this is combined with the technical expertise of KARL STORZ as a medical technology partner. This guarantees that both partners can focus on core skills. As an industry partner we are convinced by this training concept and support it whenever possible.
Advertising Material for general surgery and digestive courses
Set of instrument at your disposal during the IRCAD course
Minilaparoscopy has now become a popular surgical technique as this method – also in hybrid procedures with standard instruments (diameter 5 mm) – represents a flat learning curve for the user and enhanced cosmetic results for the patient.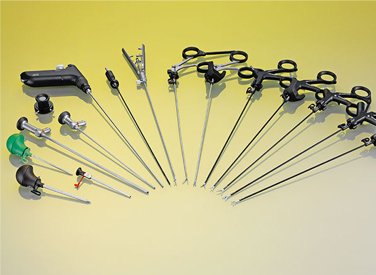 Complete instrument set for minilaparoscopy (diameter 3.5 mm) available (trocars, unipolar and bipolar instruments, suction-irrigation systems, suture and ligature instruments) Modular design: 3-part dismantling instruments for maximum hygiene and variability
Diverse combination possibilities thanks to a wide range of jaws with various outer sheaths and CLICKLINE handles
Additional stability due to combination with metal outer sheath
Rotating bipolar instruments (diameter 3.5 mm)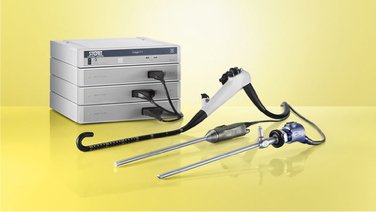 The IMAGE1 S™ camera platform offers surgeons a single system for all applications. As a modular camera platform, IMAGE1 S™ combines various technologies (e.g., rigid, flexible and 3D endoscopy) in one system and can therefore be adapted to individual customer needs. Furthermore, near infrared (NIR/ICG) for fluorescence imaging, the integration of operating microscopes and the use of VITOM® 3D is possible via the camera platform.
A KARL STORZ Team at your service at the IRCAD France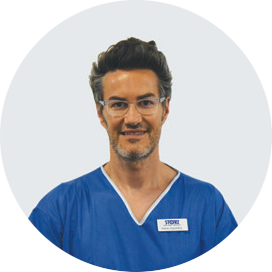 Pierre CHAUMÉNY
Director CoordinationTraining Centers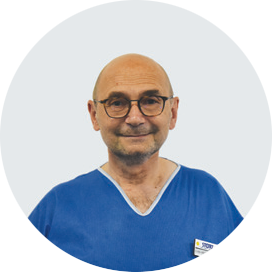 Jean-Michel KLEISS
Coordinator Training Centers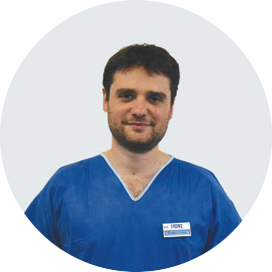 Pierre KLEISS
Junior CoordinatorTraining Centers
If you would like to try a KARL STORZ instrument or product of your choice, do not hesitate to contact a member of our team, we will be happy to answer all your questions.